Managers, company owners or self-employed
authentic and confident
topics and the coaching process
coaching
for companies
causes for nature-based coaching
Executive coaching in nature can be beneficial in different situations and occasions. Here are some examples:
These occasions demonstrate that leadership coaching in nature can provide a wide range of benefits, from team empowerment to personal development and reflection. Nature provides a unique environment that can help to gain new perspectives, reduce stress and improve leadership skills.
How does it work?
The exact course of a nature-based coaching can be adapted to the special needs and objectives at any time. Basically, nature-based coaching follows the following structure: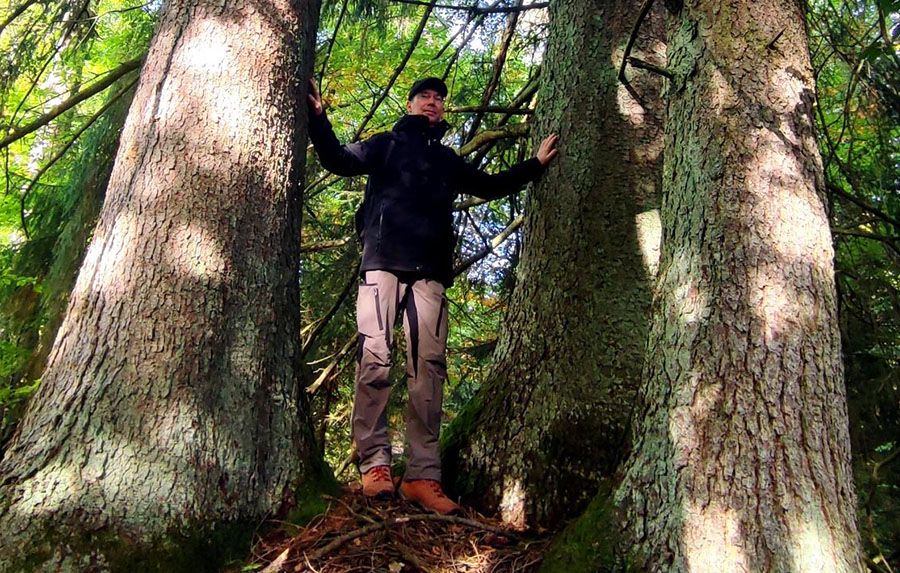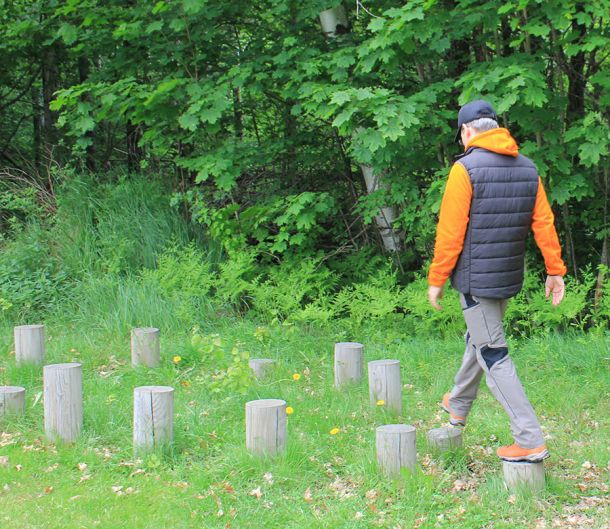 Preliminary meeting:

Clarification of the possible goals, topics and expectations of the coaching. Here it can also be clarified whether nature coaching is basically the right method for you or whether training or advice is also an option.


Initial meeting:

Detailed discussion of the current situation and, based on this, derivation of the appropriate course of action.


Actual coaching sessions in nature:

Targeted awareness and resting exercises, detecting and removing any mental blockages as well as applying and learning sensible methods for later everyday situations.


Implementation in everyday life:

Then it's time for implementation. You implement the individual steps discussed together on your own and with the support of the techniques you have learned.


Success check:

We also repeatedly check the progress that has been made during the coaching sessions. This not only supports the positive experience of one's own development, but also helps to overcome any phases of doubt or frustration that may arise.
Staying in nature offers ...
---
external calm, no disturbing environmental influences
a "problem-dimmering-effect"
mental regeneration, clarity
positive effect on the immune system
a special kind of room and time for being me
Duration, costs and variants
Offeroverview
How long and in which rhythms?
The individual coaching appointments usually take between 1 1/2 and 2 hours. How many appointments are "necessary" varies from case to case.
Experience has shown that weekly or 14-day rhythms are recommended at the beginning. After approx. 3-5 appointments, it is usually sufficient to only resort to appropriate coaching "sessions" if necessary. I am also happy to offer corresponding package prices.
What variants are available?
Coaching can be booked on site, as nature-supported online coaching or in the form of a multi-day nature coaching week in Norway.
✅ personal nature-based sessions:

✅ nature-based coaching group events:

✅ nature-based coaching week in Norway: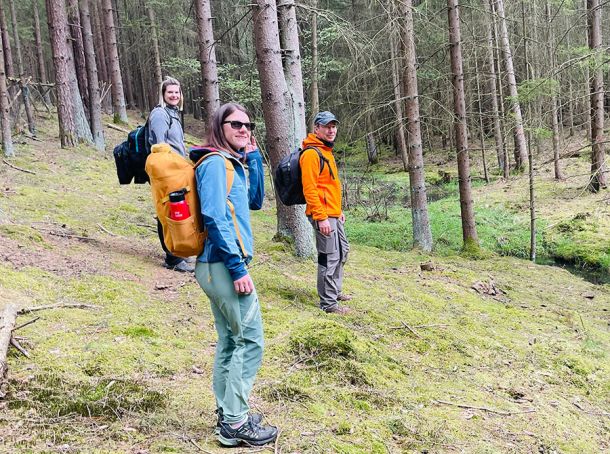 What does such a coaching cost?
The following prices apply to nature-based coaching from February 1st, 2023:
individual coaching session (Online / Onsite)

EUR 30 per 15 minutes or part thereof,
duration of an individual session approx. 60-120 min.

coaching group session (online / onsite)

travel expenses

Up to a radius of 10 km included without charge,
above that 0.60 EUR per km
Possible uses:
---
stress reduction / prevention
strengthening of own resources
release fears and worries
nature-based coaching online
Nature and technology perfectly combined
no way is too long
Due to physical distances or other reasons, it is sometimes not possible for us to meet in person for a coaching. Thanks to modern telecommunications technology, however, this is not an obstacle. You can also use my offers in this way. A useful combination of technology and nature makes this possible.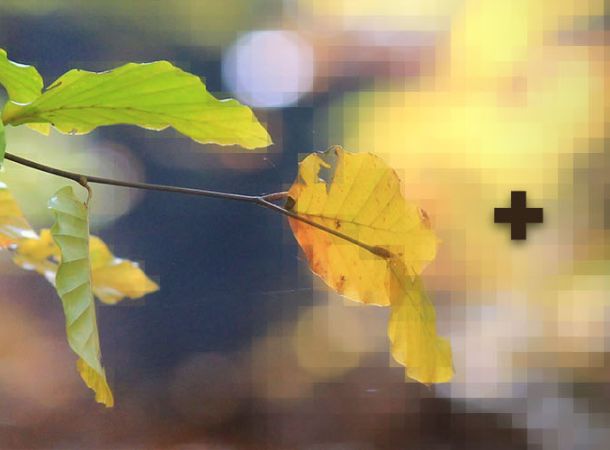 How does online coaching work?
For the first consultation, we 'meet' via online meeting and discuss your concerns in a relaxed matter. Then I will create individual exercises and coaching units for you, which you can simply load onto your mobile phone or MP3 player and take with you into the forest. Even if I am not traveling with you personally, you can rely on my support. In this way we combine our online appointments with the necessary deepening outside in nature.
Frequent questions and answers